Studio Mastering and Mixing Paris/Barcelona
E Professional Analog Mastering
Since 2008
No robots, no presets
Besoin d
e parler à un humain ? Appelez-nous
Mobile: +33 (0)6 12 36 06 85
David immersed himself in hip-hop culture in 1984. He buys himself turntables and becomes a DJ. He organised parties, took part in graffiti competitions and became a BMX fan. Then, at the age of twenty, the turning point came: during a long stay in London, David discovered electronic music. It was 1990, it was new, everything was to be done in this genre. From one day to the next, he put away his bicycle, spray paint cans and hip-hop music and became interested only in electronic music.
It is only in 1998, that David and Florent decide to join forces to make music and two years later set up their labels Denote Records, followed by a great year with the group Oscar and then they joined the team in 2004 at TopMaster, a large French mastering studio, to leave in 2009 and set up ColorSound Studio with Florent Sabaton.
The adventure extends to Barcelona with the opening of a second studio in August 2019...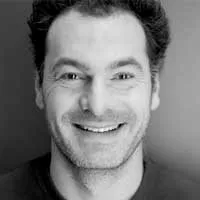 Audio Restoration | VFR Master
"Vinyl Fidelity Recording" VFR is a process to digitise a vinyl archive and sublimate it with a proper mastering.
The vinyl record has proven since its appearance that it is a reliable medium, both in terms of reproduction of recorded sounds and in terms of preservation of these recordings. It is gradually replacing Master tapes, which are often in poor condition. It is therefore becoming a reference archive.
Contact & Booking - Online Mastering
For more reactivity, you can contact David directly to book your session, get our rates and technical information. We propose to order online to make it easier to make an appointment.
(*) All our online prices include VAT.

Discover the world of UAD
MJ Tutos is really not a Training site like the others.
The reference for pro and indie
MEET THE SOUND ENGINEERS RECORDING AND MIXING PARTNERS
AK Studio
Its sound engineers welcome you for your sound, musical or audiovisual projects, in a warm space of 100m2 in the heart of Paris
(2 minutes from the metro station Châtelet).
A2H, Deen Burbigo, Sexion d'Assaut, Rocca, Greg Frite (Triptik), Nekfeu, Sneazy West (1995), Nusky, Vicelow (Saïan Supa Crew), Seth Gueko, Reks, Al Kapote, Flynt, 3010, KSA (Eddie Hyde), Palace Prod, La race canine, Dandyguel, TidoBerman (TTC), Tunisiano (Sniper), Billie Brelok, Lord Kossity, AP, Mokobe, Rim-k, 113, Nubi, Ekoue, Casey, Alpha 5.20, Kery James, Mokless (Scred Connexion), Sefyu, The Last Poets, Ockney, Starface, Well J, Doudou Masta...
Modulor Music
Created in 2008 and based in Paris, MODULOR is a digital and physical distributor, a label (productions/licenses) and a record store at the service of independent artists. With a network of more than 400 stores in France and an international coverage through local partnerships, we offer our artists and labels a worldwide distribution.
As an aggregator, we offer global distribution via digital platforms. We also offer a publishing, marketing and promotion service. Finally, we also have our own logistics, a physical store in Paris (20th) and an online sales site.
REX STUDIO
Rex Studio is located in the heart of Paris, at 25 rue du Faubourg Poissonnière in the 9th district. From recording to mixing, our team welcomes you 7 days a week to give life to all your projects. From music to podcasts and voice-overs, choose Rex Studio!
With a large surface and daylight thanks to large windows overlooking a private courtyard, the Rex Studio offers all the comfort and calm necessary for musical creation.
CDs, Vinyls, Lossless Streaming, Sound Restoration, Trailers, Video Games, Commercials and Film Soundtracks...
"Mastering came out great. tell your mastering guys! mastering sounds very good!!! I played it all from Wed. til Yesterday, had many gigs."
"Colorsound Studio and in another dimension with the mastering. An irreproachable customer service. David is very attentive and we are more than satisfied with his work."
"It's always a pleasure to work with Colorsound Studio. Very good gear and very good ears biz..."
"Excellent job from Colorsound Studio on the mastering of my last records(Nothing but the beat). Magic ..."
"Thanks to David from Colorsound Studio for amazing work on my Rexperience mix CD."